Hello,
I tried to create a simple window, with wxGlade as a help.
Unfortunately, the window is too small and does not fit its contents.
This is a screenshot from wxGlade to demonstrate my structure.
As you can see, the fields are cropped at the right side and the buttom at the bottom is not fully visible.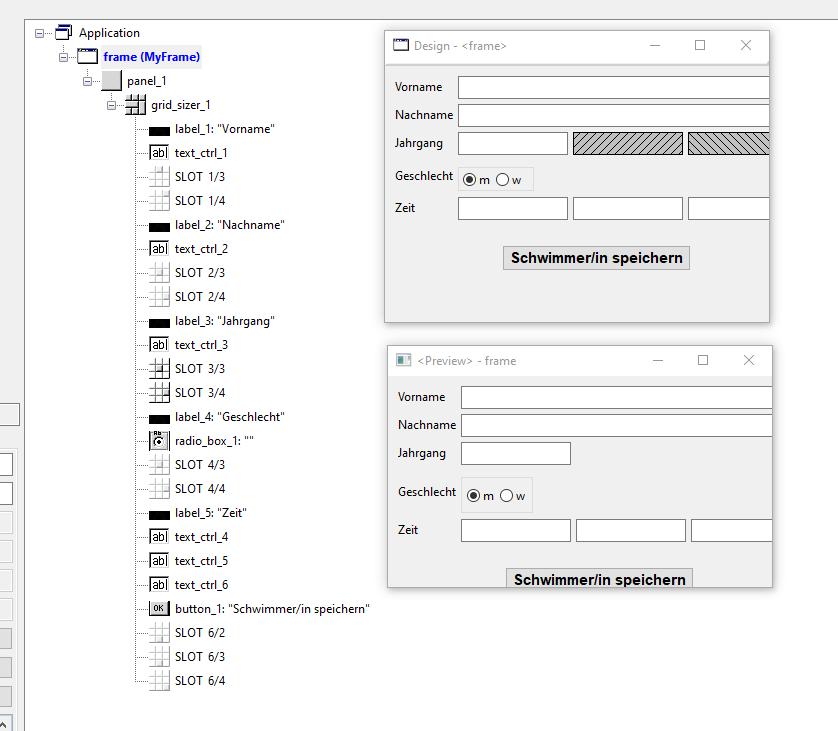 How can I make the window large enough to automatically fit my fields?
Kind regards
Andreas