So basically, what is mentioned in the topic title. We need a widget that provides a multi-line plain-text editing control with a resize grabber.
This animation shows how this grabber should be used: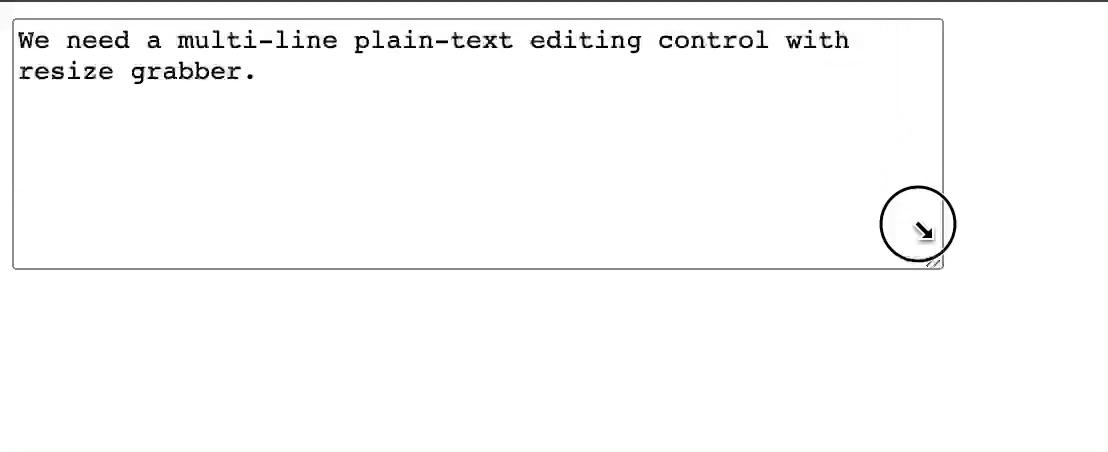 Does wxPython provide such a widget?
If not what would be the best starting point to develop such a widget?
Best thanks and greetings
Jaschar