Hi all !
I created a little wxpython app with some matplotlib figures inside. Here is my figure: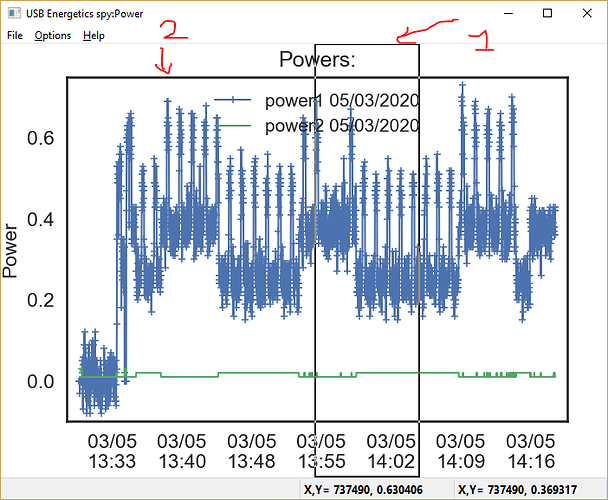 The number 1 is my zoom window, and i would like to obtain the xmin, xmax, ymin, ymax of the number 2. Do you know how to do that ?
At the end, I would like to have my zoom windows with the y is the same as the number 2.