This is more a request for confirmation, than asking how to solve (but if there is a solution, it would be very welcomed
).
I searched the Internet and found that menus icons have been disabled by default, on this link.
I tested several demo programs and never get to see the menu icons. For example in this demo.
I am using Python 3.8.5 and wxPython 4.0.7 and 4.1.0, on Fedora 32, with KDE Plasma 5.
Here is the KDE configuration manager (language is Portuguese) for GTK2: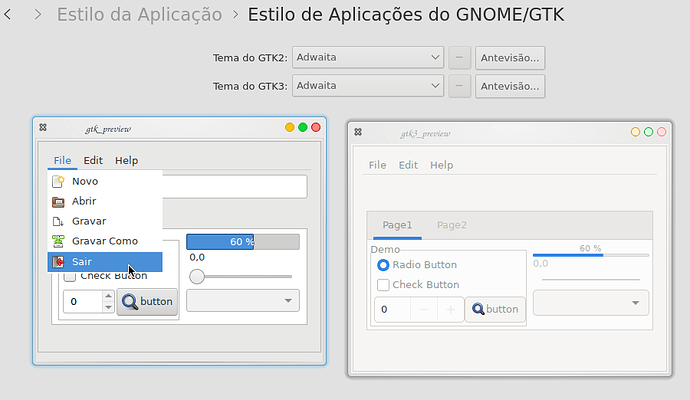 And for GTK3: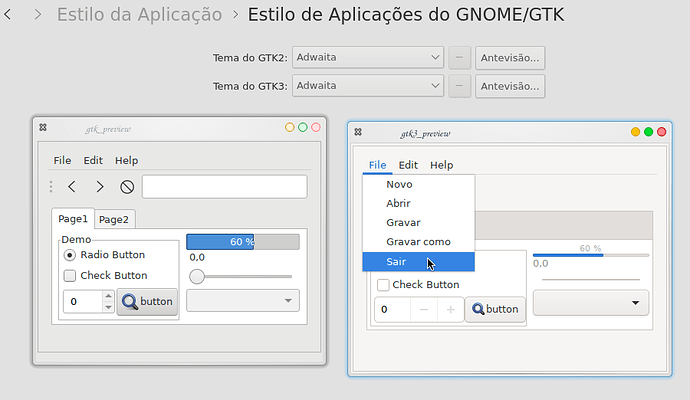 Please some confirm if this is happening on your system, thanks.