I'm getting an error on the line import images. See attachments. I'm including my project file zipped up.
"ModuleNotFoundError: No module named 'images'" on my line 4.
The strange thing (to me) is the the demo file TreeCtrl.py has the same import images and runs fine! So I don't know what's different in my small project file?
Thank you for any help.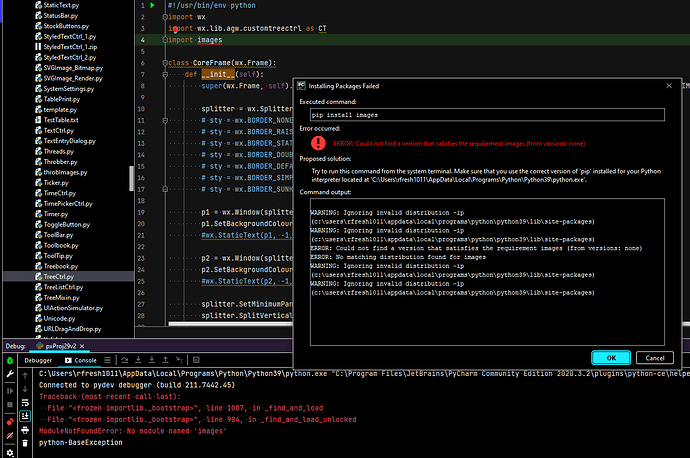 pxProj29v2.zip (1.4 KB)