Hello.
I have a question around wx.FileDialog.
I googled a short example, or how to use wx.FileDialog, like this.
#!/usr/bin/env python3

import wx

def onButton(event):
    print("Button pressed.")

app = wx.App()

frame = wx.Frame(None, -1, 'win.py')
frame.SetSize(0,0,200,50)

# Create open file dialog
openFileDialog = wx.FileDialog(frame, "Open", "", "", 
      "Python files (*.py)|*.py", 
       wx.FD_OPEN | wx.FD_FILE_MUST_EXIST)

openFileDialog.ShowModal()
print(openFileDialog.GetPath())
openFileDialog.Destroy()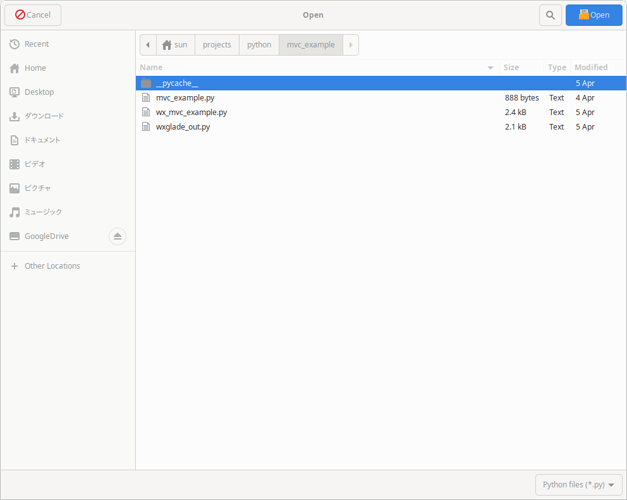 As you know, onButton here means an event handler, however no binds to any buttons wx.FileDialog automatically creates here; in other words, this event handler is useless.
To bind a button to an event handler, we have to know the "Name" or the variable of buttons stated on the source code; however, we do not know the name of "widgets" that wx.FileDialog makes.
I have checked the statements such as:
wx.FileDialogCustomize
wx.FileDialogCustomizeHook
wx.FIleDialogButton
,nonetheless, nothing is stated.
What I would like to know especially is wx.FD_OPEN or wx.FD_SAVE. They make typical pop-ups an OS make, but I do not know what kind of name of buttons or textctrls for event handlers.
Is there any resources stating around it, or could anybody give some examples?
Thanks.