So I'm fiddling around with an app, and it occurred to me that I'm missing out on something. Okay, I miss out on stuff all of the time, but bear with me.
If I have an application with the following UI: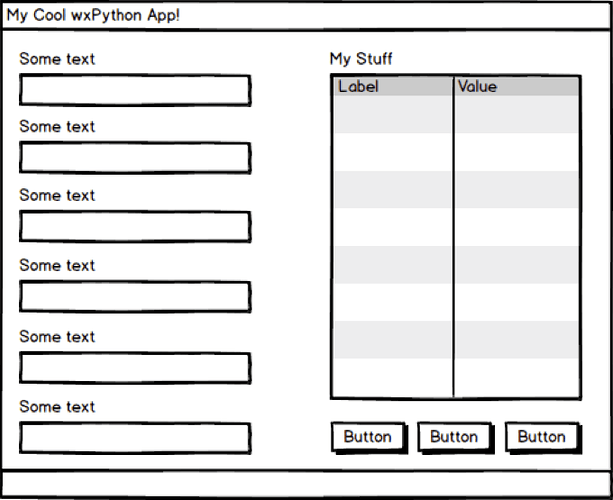 What is considered the best practice for this UI?
Embed two side-by-side panels in the wxFrame
Put another panel on the wxFrame and embed the two panels on it
Subclass wx.Panel and embed all of the controls on it using sizers to control placement
I've got a version of each because I'm learning/experimenting, but my thoughts are:
May be overkill when

#3

may suffice.
Seems like this would use additional system resources unnecessarily.
BFFI version.
I'm going to be teaching my son and some of his mates how to design GUIs this summer and wxPython is sort of my preferred toolkit soooooo…
All thoughts, comments, etc. are welcome!