I copied the code below from "Getting Started": https://wiki.wxpython.org/Getting%20Started#Adding_a_menu_bar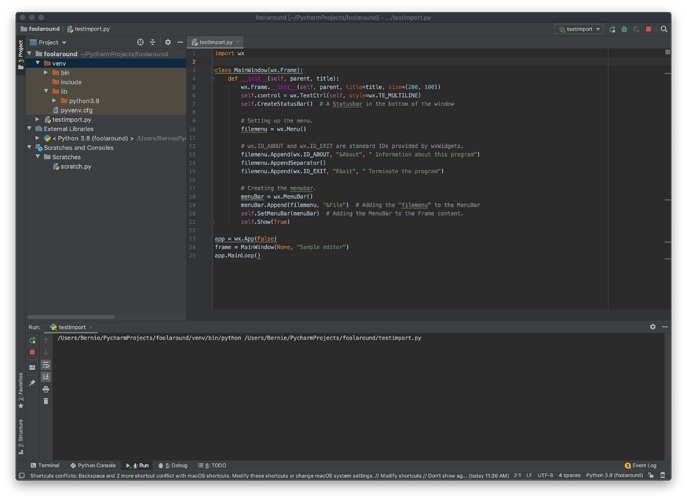 I got the "Sample editor" window fine.
I expected to get a menu bar with a "File" menu containing "About" and "Quit" items.
Instead I got a "Python" menu with "About" and "Quit" and a few other items, and a "File" menu which was empty.
Is this what I should have expected?
I am on MacOS 10.14.6
Thank you