I am beginner and want to "develop" my app on PC screen hoping just to copy it in RPi raspbian system to work in the same way. I have intalled wxPython on RPi from source without error message.
I have 8 instruments on the screen (adapted SpeedMeter). I use sizers to place them on the screen automatically and equally.
Problem is that the same code is not producing equal pictures on RPi.
This is from RPi screen shot (over VNC): last 3 instruments are a bit bigger font sizes: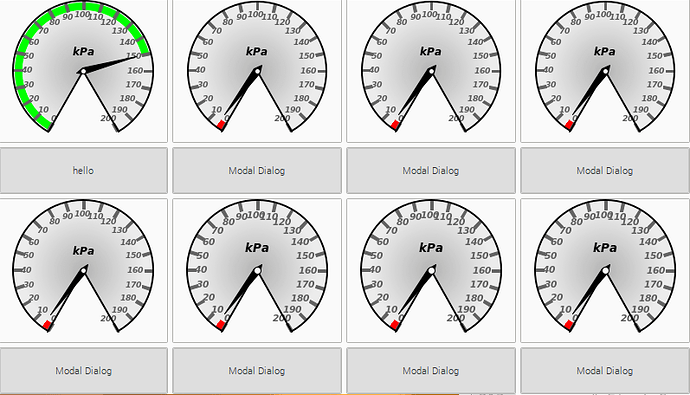 This is from PC screenshot, all instruments the same:
// I try to upload it in a second post as I am newcomwer and I have limit of 1 picture
//
Is it my mistake in my code? Or where should I search for the problem?
I am not able to upload code here, is it possible?
Thank you for any help!