The title. I've made a dialog box with style=wx.CAPTION | wx.RESIZE_BORDER | wx.CLOSE_BOX. It looks just how I want it, except for the following ugly resize dragger that shows up when I theme the dialog. Is there a way to remove it/theme it with the box? (Or is this a wxWidgets problem?)
In night mode: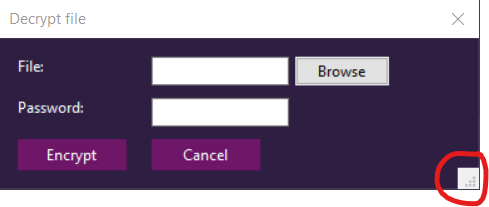 (Yes I know that the labels need fixing)
EDIT: I want this resizeable; just without the dragger that's in the corner.