I am trying to get wxPython buttons and other objects to display on top of a GLCanvas. I have managed to achieve what I was trying to do but I don't know if how I am doing it is exploiting a bug that could get fixed or if it is a know feature. I just wanted to enquire to see what other users thought or if there is an official way of doing what I am trying to do.
In summary I want a GLCanvas with wx buttons and other things on top of the GLCanvas.
Currently how I am doing this is creating all the wx objects and then creating the GLCanvas. The wx objects are put in their locations using sizers but the canvas is not put inside a sizer. The canvas is still there and intractable with the buttons on top and intractable.
It feels like this is exploiting a bug with object draw order but it does work (at least on my computer).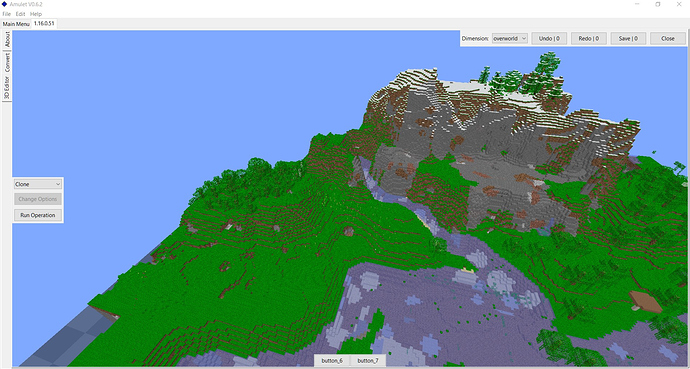 The code is part of a larger program but the specific code in question is here https://github.com/Amulet-Team/Amulet-Map-Editor/blob/cbab7f74e7d026777673900404c6b14bab4ae699/amulet_map_editor/plugins/programs/edit/edit.py#L177