I came across this oddity when sub-classing a wx.Control
If I set the size to 20 x 20, the ClientSize and VirtualSize calculated out to be 16 x 16?!?
Setting the control to any other dimension calculates as expected, matching the set size.
I only noticed it when drawing the control in a FlexSizer and saw the strange border/placement anomaly.
The 20 x 20 draws correctly in other sizers that I have tested, even though the ClientSize and VirtualSize still come out as 16 x 16
Is this a MS Windows quirk or an issue with wx?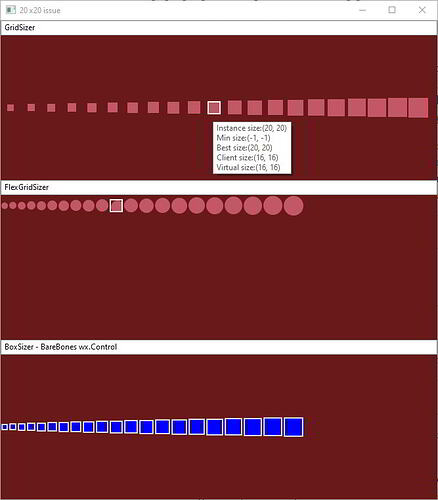 demo4_.py (7.8 KB)